Here is the activity we did for the theme "Seasons".
I made some eraser stamps by curving them into the shapes of leaves and flowers.
I let the children stamp the leaves and flowers on the template accoring to the each season.
There are my children's work.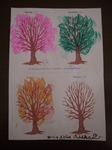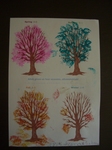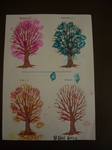 Here is the template.
You can download it here, inshaAllah.
seasons.doc
If it's difficult to make the stamps, you can alternate by tearing the colored papers and pasting them, inshaAllah.
I've also read the handmade books to the children, which cna be downloaded from here.
The colors of the seasons.doc
But sorry, it's only in Japanese.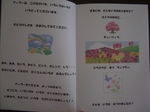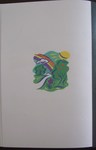 Another book on seasons, which can be downloaded from here.
Four Seasons.doc