Ok, here I go again!
This is from the latest playgroup acitivity.
We learned about "Saying Bismillah".
I read this book to the children first.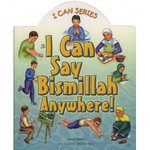 Then we made this "Bismillah" mobile.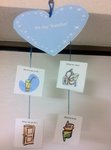 Just cut out the shapes and tape them to a string, then it's done.
This is how the template looks like.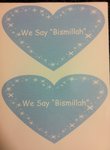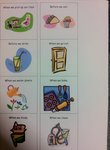 You can download the templates here:
bismillah mobile top.doc
Children loved these mobiles, alhamdulillah.
My son loved it so much that he started saying more "bismillah"s ever than before, alhamdulillah!