Ok, here's the activity we did on the theme, "Hands".
First, I read this book to the children.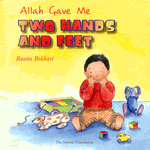 Then we took the chidren's handprints.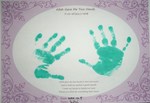 Here is the template.
handprint template.doc
We also made these handprint plates for keepsake:)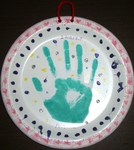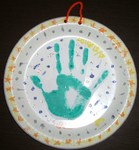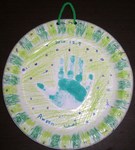 I let the children decorate them with crayons and glitters.
It's so easy to make, and all you need is some ink and a paper plate!