We did some fall craft activity in the masjid a few weeks ago.
And this is how they turned out.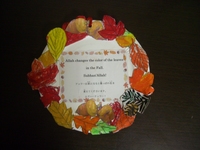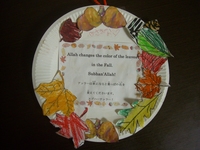 I let the children color in the leaves first, then cut them out.
Then they pasted the colored leaves around the paper plate.
It' so easy that my three-year-old son could do it all by himself.
You can download the templates here.
leaves template.doc
Fall message English.doc